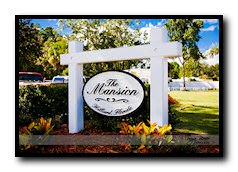 The house was initially built around 1900 and consisted of four rooms made of oversized lumber.  The original house was removed around 1927 but most of the oak lumber was salvaged for sheeting in the present house that we call "The Mansion".  Dr. Cole Cleveland Fuqua, Sr. was a doctor for the local lumber company so he chose the best lumber for this house.  It has been said that Dr. Fuqua inspected the construction of the house very frequently and was such a perfectionist that he once fired a carpenter for continuing to bend nails over.  This magnificent house is proof of his lust for perfection.  The house is constructed of oak, cypress, and heart pine.  The floors are oak and the closets are lined with cedar.  The heart pine open beams in the ceiling of the front three rooms came from Virginia on freight cars and were hand carried from the west side of town hall to the construction site.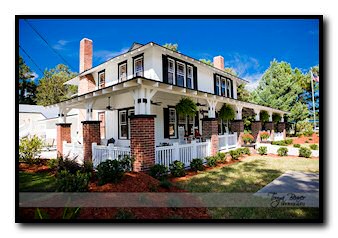 We loved the mystique of this old house so much that we purchased it in 2005 to use as office space for our business.  To our dismay it became necessary to relocate our business to another location.  At this time we were unsure what we would do with this absolutely gorgeous place that we had fallen in love with.  It wasn't until our daughter became engaged and was unable to locate a local facility to host her special day that we realized what we had on our hands.  We decided at that point that there was no better place to host such an important moment in her life than our very own Mansion.  We felt that there may be more people in her same situation so we have decided to make our beautiful home available to the entire community.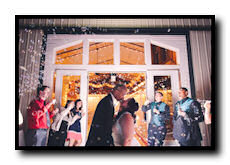 The Mansion has four upstairs rooms with a balcony and stairwell coming out of the bedroom located off the back side of the house.  The stairwell leads to a beautiful private garden setting with a beautiful pavillion.  There are a total of four fireplaces two upstairs and two downstairs, three bathrooms two downstairs and one upstairs.  The outside reception hall is equipped with a rustic bar and air conditioning/heat.